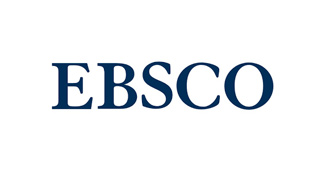 Artfilms
Watch art films online anytime, anywhere. Masterclasses, documentaries, interviews, content that can entertain, educate and inform: Artfilms streams thousands of videos from top artists and producers. Click here to access Artfilms.
Brainfuse HelpNow
Brainfuse HelpNow is an all-in-one suite of tutoring services designed for a wide range of academic needs – whether it's tackling a tough homework problem, mastering a particular topic, or writing a paper. Their Adult Learning Center contains a library of rich adult learning content (GED) and live, professional assistance in resume/cover letter writing, U.S. citizenship prep, MS Office Essential Skills Series, and more! They also offer a Foreign Language Lab with Spanish Speaking Support. Click here to access Brainfuse HelpNow.
Explora PL
The new Explora experience for schools and public libraries ensures that students, educators and library patrons can quickly find the reliable information they need to complete homework and research projects, deliver robust school curriculum, achieve their professional goals, learn new skills and hobbies, and satisfy their intellectual curiosity. Now included in Explore Public Libraries are Hobbies and Crafts Reference Center, Home Imporvement Reference Center, Small Business Reference Center, and Legal Information Reference Center. Click here to access Explora PL.
Fiero Code
Fiero Code is a self-paced learn-to-code software for kids ages 8-18. Through hundreds of coding tutorials and dozens of real-world projects, this high-impact educational e-resource prepares the youth in your library community for jobs and provides meaningful life skills such as critical thinking and problem solving. Click here to access Fiero Code.
Learning Express
Whatever your goal, LearningExpress Library's resources will help you succeed. Each of our Learning Centers offers the practice tests, exercises, skill-building courses, eBooks, and information you need to achieve the results you want – at school, at work, or in life. Looking to land a job? You'll find an entire Learning Center dedicated to helping you get the one that's right for you. Click here to access Learning Express.
Mango Languages
Learn real-life conversations with native-speaker audio and cultural context so that you can speak like a local. Also included are ESL classes. Download the mobile app or access from your computer. Click here to access Mango Languages.
Universal Class
Universal Class for libraries is an online educational service providing a diverse offering of learning courses for people interested in the lifelong pursuit of knowledge. There are more than 500 courses that you can take at any time without waiting for sessions to start or end. Once in a course, you will watch engaging videos and receive feedback from friendly instructors. Click here to access Universal Class.