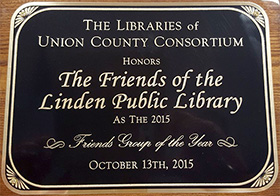 The Friends of the Linden Library are a member-based organization made up of caring, involved people who support a strong public library system for the benefit of the community. Friends enrich the library in many ways.
Each month the Friends provide programs for library patrons. These include Movies, Lego Club, Children's Yoga, Wags To Read (therapeutic dog
Click here to fill out an application to join the Friends of the Linden Public Library.